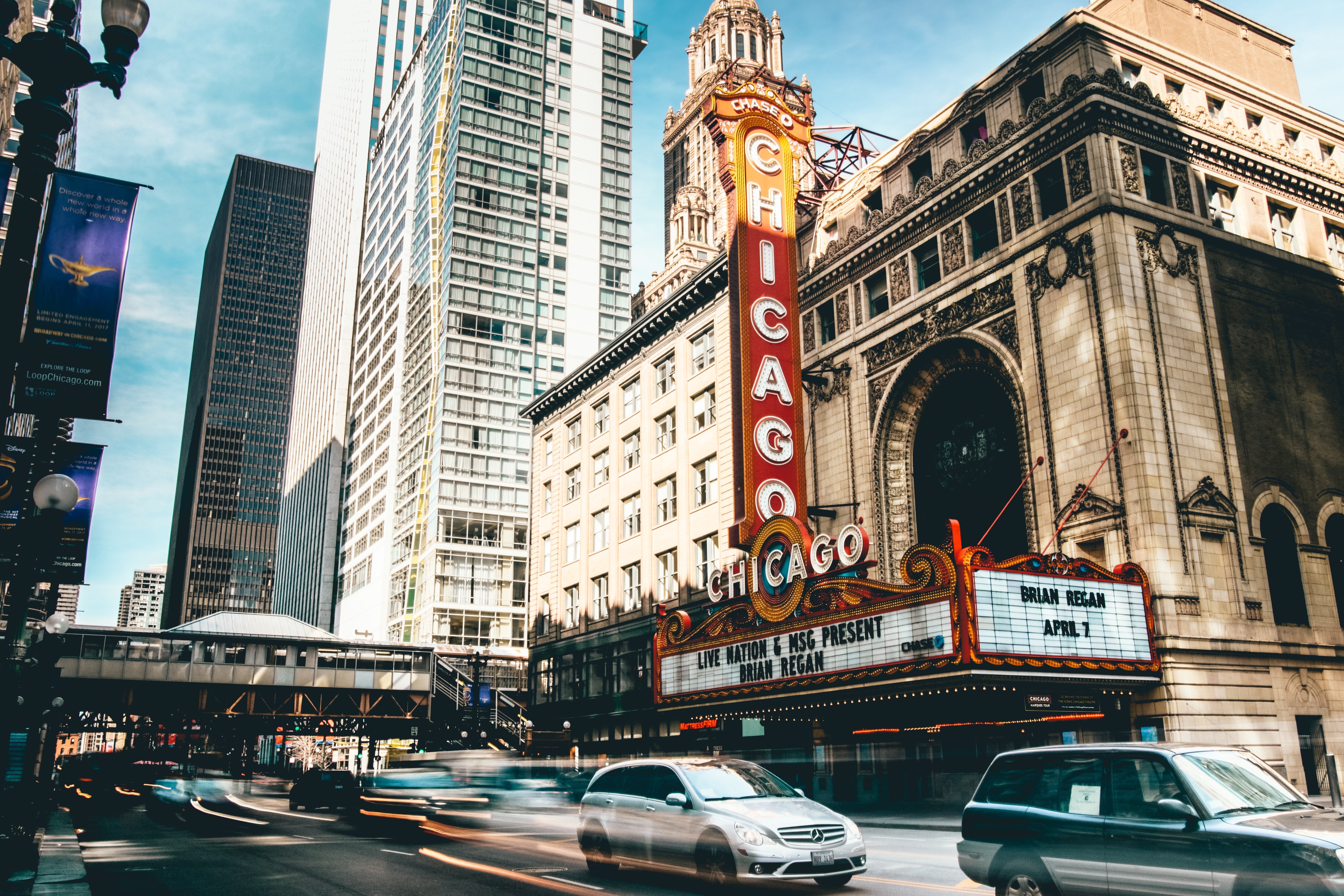 With Chicago being a melting pot of culture, there are many things to do when in town. By using the JIFU Travel Portal and the Activities tab, discounts are available for almost all activities you could think of. By selecting the Lifestyle tab, even discounts for restaurants can be found! Now, let's get into 5 things to do in Chicago.  
Chicago Theatre

The iconic Chicago Theatre is a must-do when in Chicago. Hosting Broadway shows, musicals, plays, concerts, comedy performers, and so much more, there is always something going on in the Theatre. There are options to see the show or even take a tour of the Chicago Theatre, which was built in the year 1921. 
Skydeck Chicago 

Skydeck Chicago, also known as the Willis Tower, is a lookout on the 103rd floor. Not only is this an extremely tall building, but the floor is clear! The Skydeck is not for those afraid of heights, but if you're looking for a slight adrenaline rush, this is for you. With being this high up on a clear day, 4 states are visible from the Skydeck! 
Navy Pier Ferris Wheel

Located at the Navy Pier, this 200 food Ferris Wheel is the perfect activity for the whole family. Overlooking the water, the views on a clear day are amazing! Also on the pier is a shopping center perfect for wandering for the day. 
Montrose Beach 

Being in the city can be chaotic, if you're in need of a relaxing day or a getaway from the excitement, Montrose beach is the perfect place. Montrose is right outside of the city, with a short drive straight to a stress-free day. 
Wrigley Field

Wrigley Field is the classic Cubs baseball field. Built in 1926, Wrigley Field is in the middle of a residential area, with no parking lot. Sticking to its old-school roots, Wrigley Field has remained a must-do activity in Chicago. If you're traveling outside of baseball season, Wrigley Field tours are also available! These give another perspective into the history of the field itself.  
All in all, Chicago is a great place to visit. With its many different attractions and activities, it is not limited to these 5 things to do, although these are pretty great. Chicago has a little bit of everything and all sorts of things to do, meaning that this could be your perfect vacation.