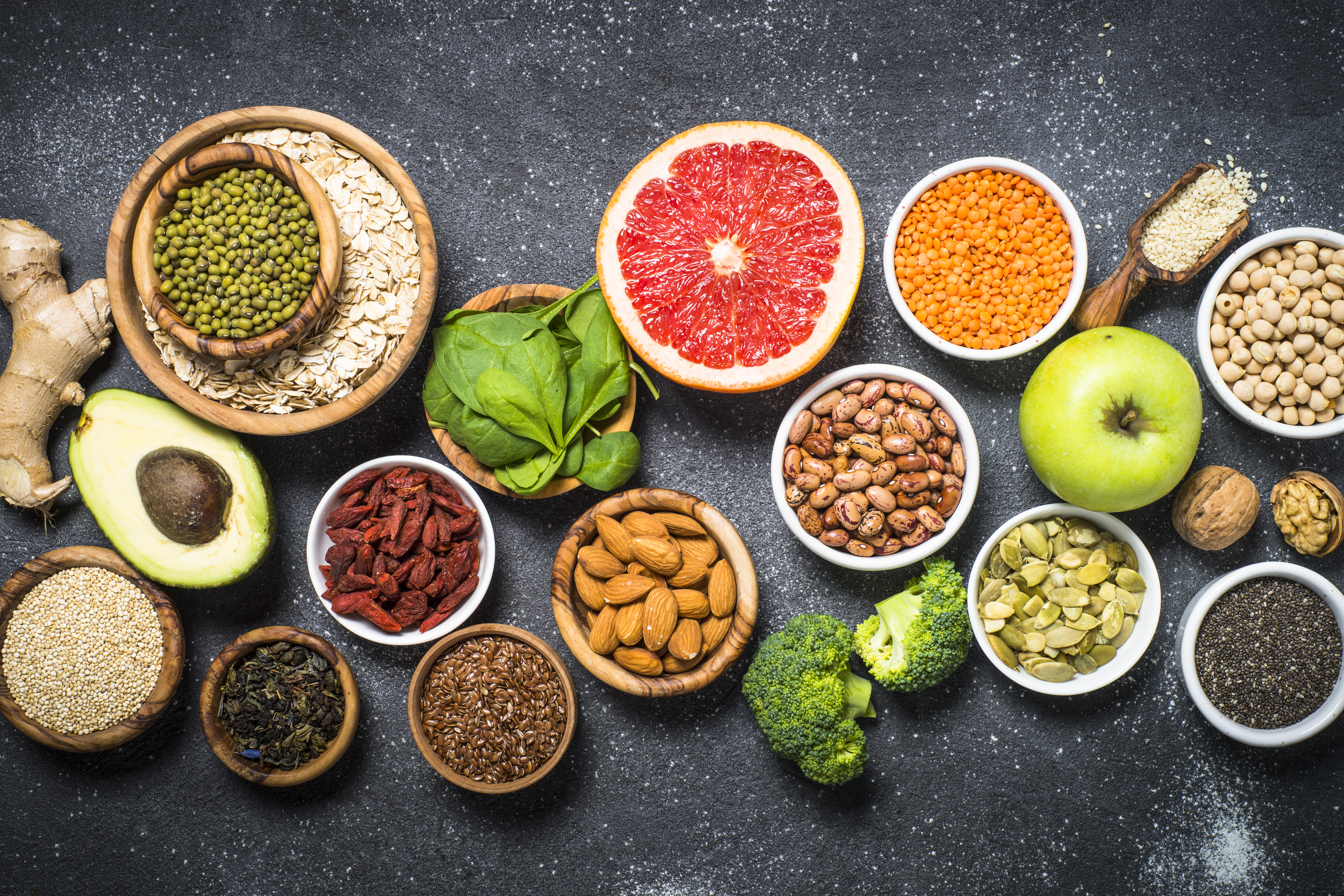 Superfoods: trendy, healthy, and beautiful to look at. But do they live up to the hype? What's the big deal about some fruits and veggies? Superfoods are potent sources of vitamins, antioxidants, minerals, and other nutrients. Because of this, foods that fall under this category are, indeed, super! 
—
What are Superfoods?
Many berries and dark leafy greens are thought to be superfoods: high in nutrients and low in calories. They are often called superfoods because they pack a mighty punch when it comes to delivering the nutrition that your body needs to operate at a high level. Some of the most popular superfoods include dark leafy greens (kale and spinach), and all your favorite berries. Other fan favorites include garlic, wheatgrass, beets and beet juice, turmeric, Brazil nuts, and barley. 
Best Benefits
As mentioned before, superfoods have a high nutrient density. These foods are often rich in vitamins A, C, E, and K and many B vitamins. Additionally, dark leafy greens like spinach and kale are high in fiber and water content. These components promote a healthy and regular digestive tract.
Consuming foods that are high in antioxidants helps fight free radicals that can damage tissues in your body. It can be hard to take in all the nutrients your body needs in an everyday diet, but superfoods can help you get there. 
Healthy Diet
Shy away from processed foods and foods that void of color. Try your best to include as many colors into your diet, and the chances are that at least one of them will end up being a superfood! Incorporating superfoods into your everyday diet will increase the sustainability of your health. 
Sprinkle shredded leafy greens in soups or throw some blueberries into your breakfast to start the day in a healthy way. There are endless ways to incorporate superfoods into the diet that you already have!
If you are having a hard time buying fresh fruits and vegetables, we have a simple and easy way to consume 23 superfoods in one single swig! JUS is for sale on jifushop.com for an exclusively low price. JUS is the most powerful complex formulation of natural ingredients designed to provide full-spectrum, antioxidant protection. With 23 colorful superfoods, fruits, and herbs, you know you are getting the best antioxidant supplement that also tastes delicious. Check it out at JIFUshop.com.