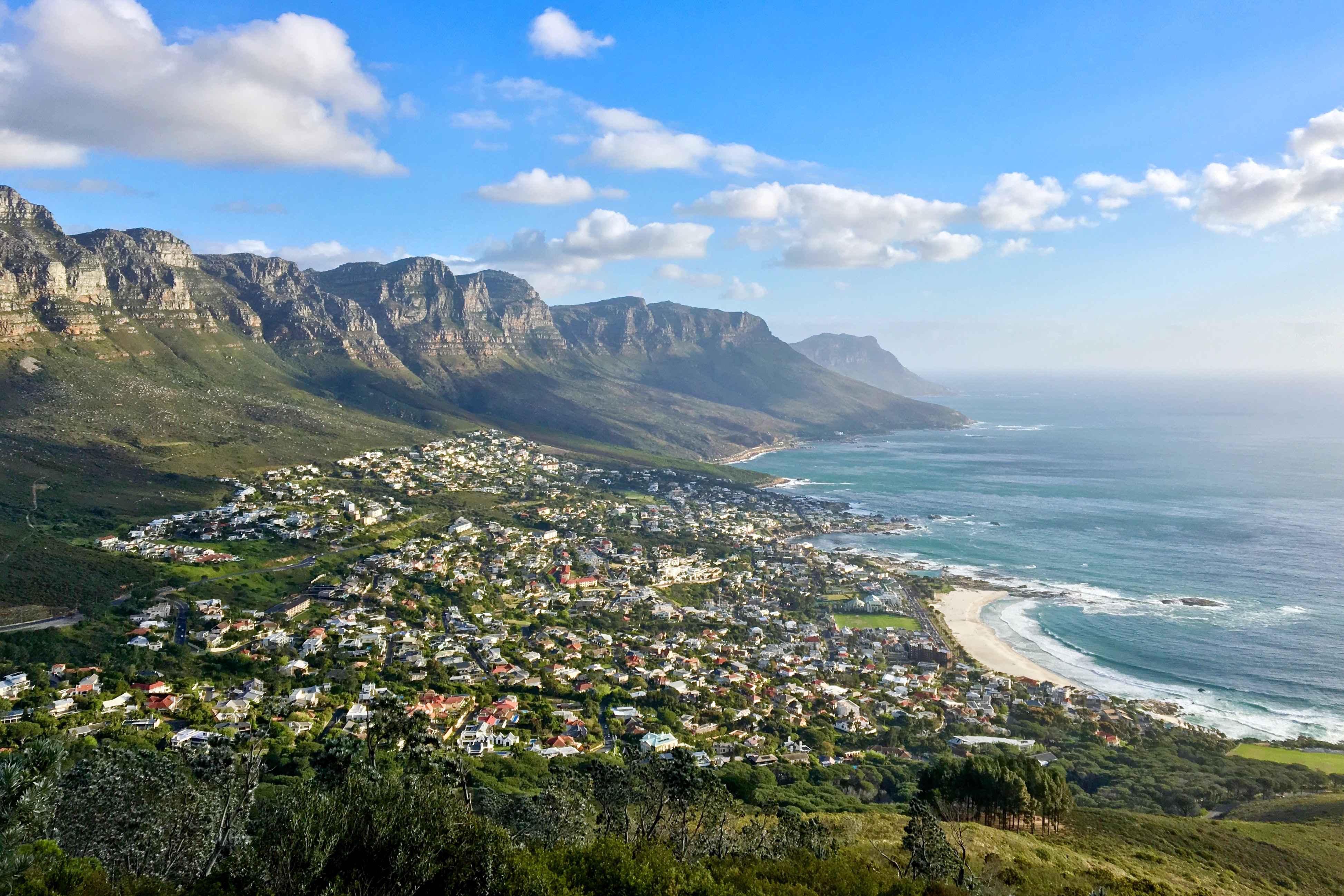 When I think of a vacation, it's not always the traveling that overcomes the thoughts in my mind. I will admit, I get caught up in the hope of adventuring too. To experience worldly ventures and live like a local may is just as much part of my plan as anything else. Sometimes it is nice to take a break from constantly searching for the best deals on travel (But look no further, you already found it), and think about how you want to experience the world. 
First thinking about Cape Town, I did not know what to expect in my research. I knew that it was going to bring some amazing opportunities- but never did I expect such results. I have always been a person to try new things, and boy am I ready to try these.
In this blog, check out 5 things to do in Cape Town, Africa. There are adventures for everyone, and each one in itself will bring on memories to cherish. Safe travels!
   1. Abseiling
Now don't get me wrong- this is a big jump from the stereotypical vacation activity- but that's what experiencing is all about! On this venture, you will be able to descend off of Table Mountain, 1,000 feet above sea level. You will begin abseiling into pure vertical space. But don't forget to prepare the proper attire- and check the weather! Your adventure may be halted due to certain weather.
   2. Aerial Boardwalk
In this activity, you will walk where the birds fly. Set atop Table Mountain, the Kirstenbosch Garden is a beautiful overview of Cape Town's many indigenous plants. There are built in benches and even labels on the flora to learn more about its history. This is something you can take more time to appreciate, or even just make a quick stop to check it out. Check out the prices, they vary for certain ages.
   3. Beach Horse Rides
For a romantic night or a night out on the town, experiencing a horseback ride along Long Beach is an exquisite experience. An 8km ride along the beach, backed by National Park-Protected lands, it has a phenomenal view of Chapman's Peak, and The Centennial. You may even be able to catch a glimpse of the Kakapo shipwreck- dating back to 1900.
   4. Kloofing… like canyoning!
If you are looking for an over the edge adventure- look no further! South Africa itself has some of the best kloofing spots, and the ones around Cape Town are magnificent. However, do not take this excursion lightly- this is a dangerous activity and should be taken very seriously with experienced guides. Some of the top routes around Cape Town are:
Suicide Gorge, located in Hottentots Holland Nature Reserve, which overall includes a 9hr hike, a waterfall, and a  14m compulsory jump. However, this is an adventure best done during the season of summer.

Kamikaze Canyon, just 45 minutes from Cape Town to False Bay, this includes a 45-minute walk through crystal pools. Eventually, it leads you to a kloofing spot with a 23m cliff jump, and a 65m abseil across Thunder Falls. You need to have your Shark Zone guides with you however on this day trip. On the plus side if you make it through this you do get a picnic. So that's pretty cool in itself (or maybe that's just me).
   5. Biking
Just like any stereotypical vacation, getting a little exercise in while viewing the world is common. There are varying levels of expertise and distance offered, anywhere from 22km to 95km (don't worry there is one only 7km), and they come on a variety of trails like hills, through the forests, and there are also a few races held in Cape Town. If I could offer any advice though, don't forget a helmet! Safety first!
Your trip to Cape Town will be more than extraordinary when it's customized for your wants, needs, and dreams. Discounts for almost all of these activities, and so many more, can be found using the Activities tab in your JIFU Back Office!